Product Description
CJT connectors is a professional connectors manufacturer and our main products include wire to board connectors |wire to wire connectors |wire harness assembly(Wafer |Pin Header |Terminal |Housing |Wire Harness |electronics connectors) . More than 100 series and 250,000 items could be alternatives for TE/Tyco/AMP|MOLEX|JST| FCI etc. and all our products can meet UL|CSA|RoHS|REACH certification.
Please provide manufacturer part number, photos or drawings to us so we will get you back our
alternatives during 24H. For more information please refer to: www.CJT.com.
A1253 (IL-Z)
Pitch:1.25mm(.049″)
Poles:2~15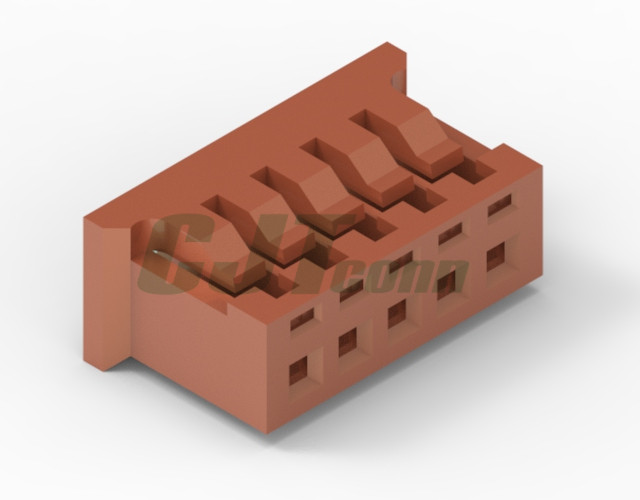 Details and drawings please log on to the following link:
http://cn.cjt.cn/Upload/A1253.pdf
Compatibility list
IL-Z-2S-S125C3
IL-Z-3S-S125C3
IL-Z-4S-S125C3
IL-Z-5S-S125C3
IL-Z-6S-S125C3
IL-Z-7S-S125C3
IL-Z-8S-S125C3
IL-Z-9S-S125C3
IL-Z-10S-S125C3
IL-Z-11S-S125C3
IL-Z-12S-S125C3
IL-Z-13S-S125C3
IL-Z-14S-S125C3
IL-Z-15S-S125C3
IL-Z-C3-A-15000
IL-Z-C3-A-1-15000
IL-Z-02-A-7000
IL-Z-2P-S125T3-E
IL-Z-3P-S125T3-E
IL-Z-4P-S125T3-E
IL-Z-5P-S125T3-E
IL-Z-6P-S125T3-E
IL-Z-7P-S125T3-E
IL-Z-8P-S125T3-E
IL-Z-9P-S125T3-E
IL-Z-10P-S125T3-E
IL-Z-11P-S125T3-E
IL-Z-12P-S125T3-E
IL-Z-13P-S125T3-E
IL-Z-14P-S125T3-E
IL-Z-15P-S125T3-E
IL-Z-2P-S125L3-E
IL-Z-3P-S125L3-E
IL-Z-4P-S125L3-E
IL-Z-5P-S125L3-E
IL-Z-6P-S125L3-E
IL-Z-7P-S125L3-E
IL-Z-8P-S125L3-E
IL-Z-9P-S125L3-E
IL-Z-10P-S125L3-E
IL-Z-11P-S125L3-E
IL-Z-12P-S125L3-E
IL-Z-13P-S125L3-E
IL-Z-14P-S125L3-E
IL-Z-15P-S125L3-E
Payment Details︰ TT
Min Order︰ 1000
Ship Date︰ 5-7Days
Product Image